*This class is FULL. Please contact us to be put on a short waiting list.*
Keeping a Visual Journal with Ingrid Ellison
Sat & Sun April 27th & 28th, 10am-3pm both days
In this two day workshop participants will be introduced to a variety of materials and processes both traditional and unconventional for capturing daily inspiration on a painted page. Whatever the motivation behind keeping a journal, I hope you will find some new tools and techniques to start you on your way.
Artist, poet, gardener, chef, this class is suitable for any creative soul.

For painters especially, participants may find prompts and exercises in color, value and composition that can help to enhance the jump to a bigger playing field- more finished work- when you return to your own studio practice.
From the Instructor: I absolutely love my journals, I always say they are the first thing I would grab in a fire. Over the past few years they have become a way for me to record my life in pictures, symbols, and thoughts. I use mine for both painting and writing. Sometimes they just contain lists, sometimes I draw or paint from life. This is the place where I work out ideas for bigger paintings and projects, where I record what inspires me and where I stick things I don't want to lose.
Material List for Participant: A journal or sketchbook of your size and shape preference. Paper should be suitable for both wet and dry media. Bring a bag lunch or plan to run into town.

Material List Provided by Instructor: While participants are welcome to bring their own materials, all basic materials will be provided for the class. Snacks and coffee/tea will be provided.

Minimum Participants: 5, Maximum Participants: 10. (Minimum met).
Ingrid Ellison is a painter and arts educator working in oil, mixed media and printmaking. She has a passion for sharing what she does with a greater community and makes connections with students both school aged and adult. Follow her on Instagram at @paintinginthebarn and online at https://www.ingridellison.com
Visiting from out of town? We have a few hotel recommendations on our FAQ page, and please contact us with any questions about travel.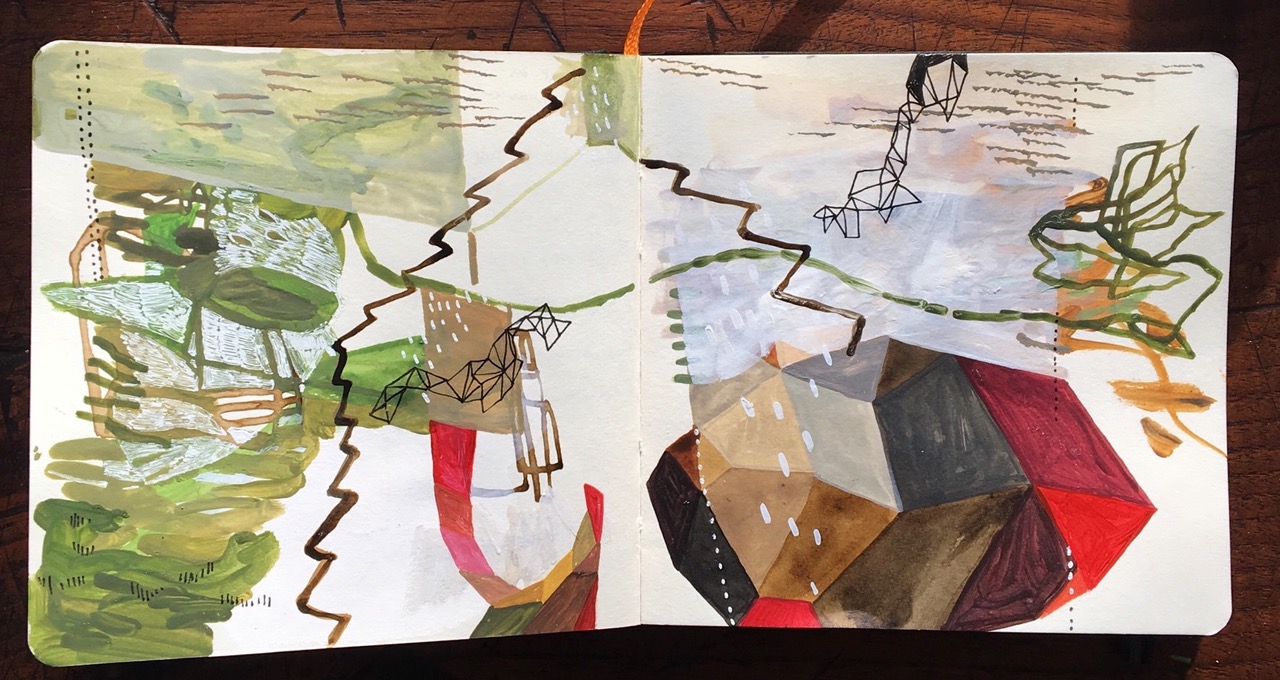 all images © Ingrid Ellison