TEACH at Still Life Studio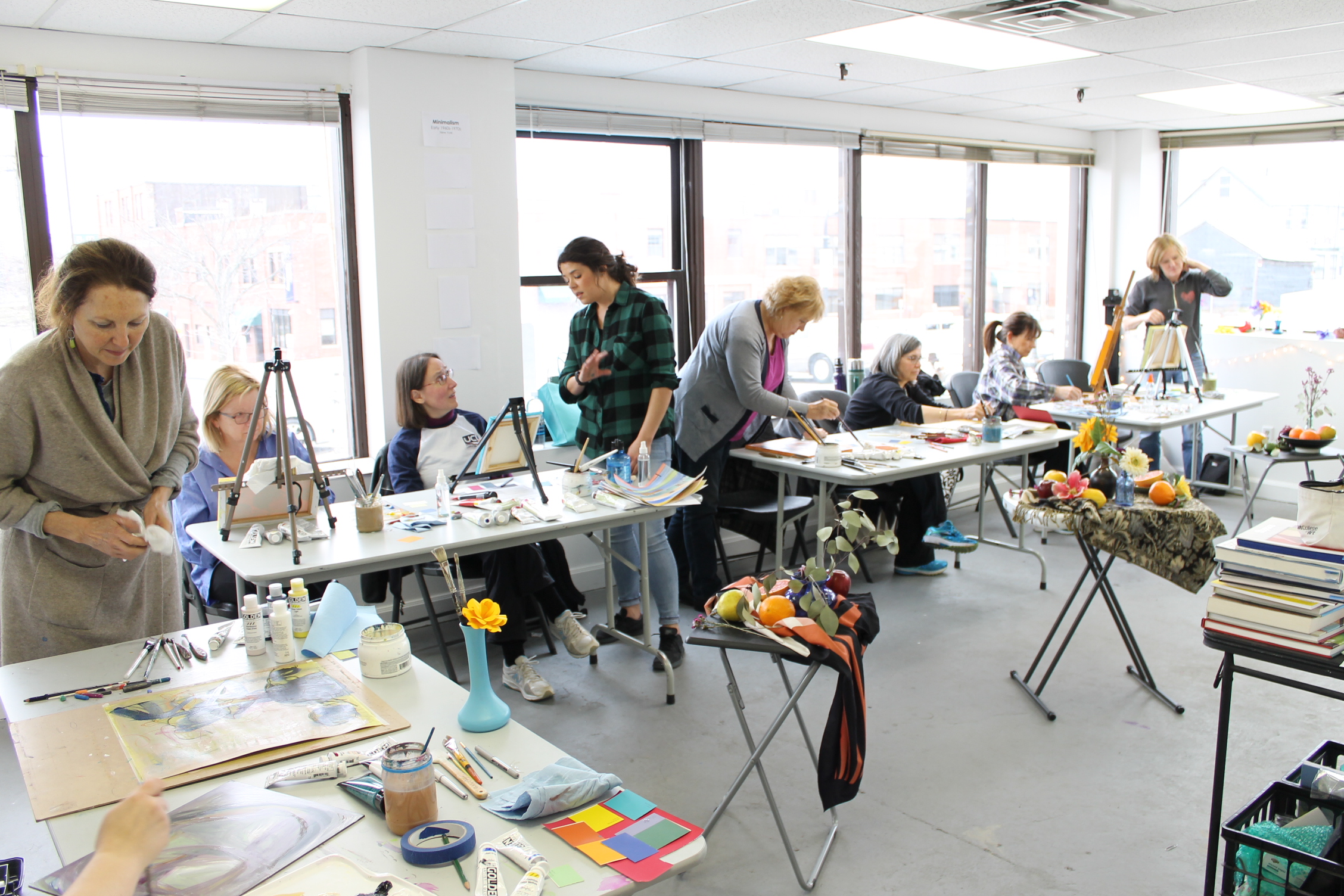 Are you an artist or instructor with talent to share? We are home to an art and education studio that might be the right place for you. We have a great place to teach with a proven track record of customers and marketing tools already in place. If you have unique skills to share and the ability to help promote your class, we'd love to host it (if it seems like a good fit).
How it works
Space - with marketing, registration and teacher support. We help promote your class or workshop on our website/email newsletter/social media, take online registration and payments, perform administrative duties, help with setup/cleanup and lesson and logistical planning. The instructor is paid by the studio, with class-size minimums and a commitment from the instructor to help us fill the class. The space comes with all the additional benefits of renting only.
Don't need our staff, marketing, or registration help? We provide the space, you do the rest. Read more about renting the classroom.
To inquire about teaching a class, please email us or use the form below.
Class/workshop examples: Painting (oil, acrylic, watercolor), life drawing, printmaking, photography, collage, sewing/textiles, creative writing, professional development, artist retreats, lecture series, classes for young artists, etc. Your ideas welcome!
Please fill out the form below to help us get to know you. Leave as much information as possible and we'll get back to you ASAP.